Every product on this page was chosen by a Harper's BAZAAR editor. We may earn commission on some of the items you choose to buy.
A Glimpse into Forever Elizabeth, a Visual Tribute to Elizabeth Taylor
See never-before-released images of the legendary actress's life through the years.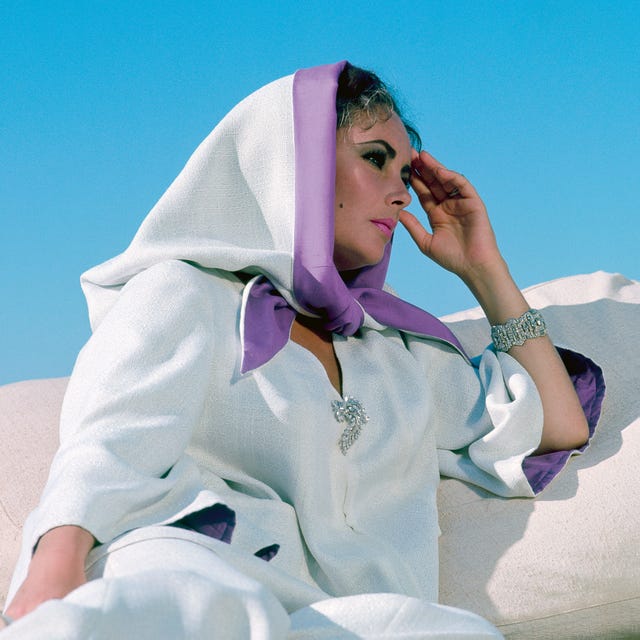 Gered Mankowitz © BOWSTIR LIMITED 2021 / Mankowitz.com
Elizabeth Taylor, a legendary actress from Hollywood's Golden Age, has for decades captivated our hearts. To commemorate her legacy, ACC Art Books released a visual tribute celebrating her life and career.
Featuring a collection of never-before-seen images, Forever Elizabeth: Iconic Photographers on a Legendary Star offers an intimate glimpse into what it was like to work with Taylor. Photographers Douglas Kirkland, Milton Greene, Gered Mankowitz, Norman Parkinson, Eva Sereny, Terry O'Neill, Gary Bernstein, and Greg Brennan each share personal memories with Taylor in the book.
Taylor's lasting magnetism is, in part, due to her undeniable beauty. (Her softer, more refined features redefined beauty standards set by earlier stars like Ava Gardner.) But more than that, it's about her womanhood. "My mother idolized her because she was a real woman, not just a pin-up," illustrator and caricaturist Robert Risko writes in the book's introduction. "She showed us every aspect of what a real woman experiences throughout her life and, along with being one of the most beautiful women to ever walk the planet, I think that's a big reason why we love her."
These "real woman" experiences documented throughout the photo book range from the scope of Taylor's eight marriages to quiet moments on set with photographers and stylists. And they all have one thing in common: "Her appearance is intoxicating, and her spirit is temperamental, and we [still] can't look away," as Risko writes.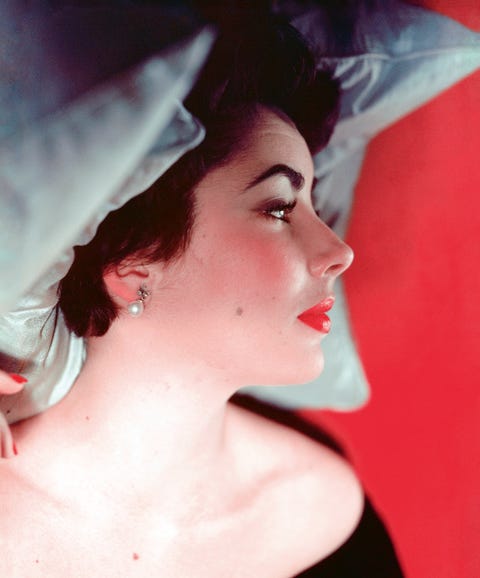 Norman Parkinson © The Norman Parkinson Archives / Iconic Images
Taylor at 21, the year she starred in The Girl Who Had Everything and a year after marrying second husband Michael Wilding.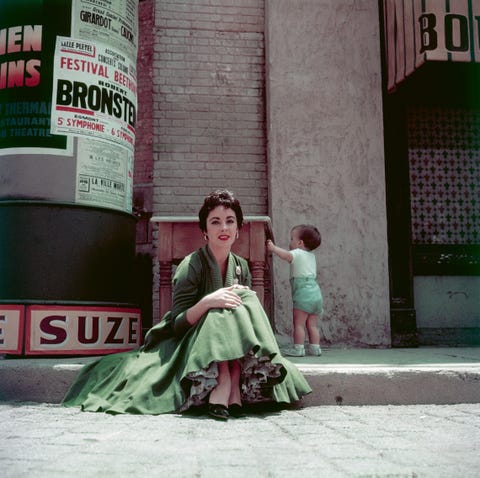 Milton H. Greene © 2021 Joshua Greene • The Archives, LLC
Taylor at the MGM lot with 16-month-old son Michael Wilding Jr.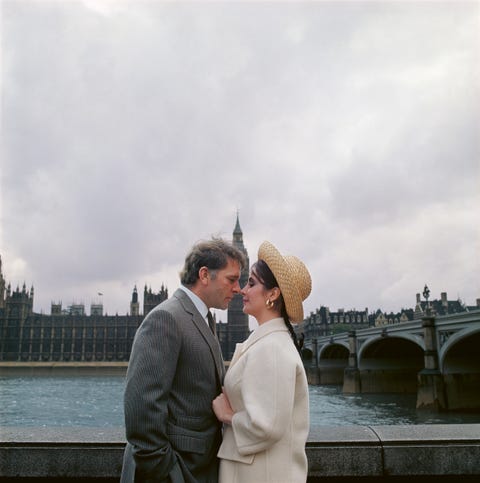 Milton H. Greene © 2021 Joshua Greene • The Archives, LLC
Taylor and Richard Burton in front of the Houses of Parliament a year prior to their first marriage.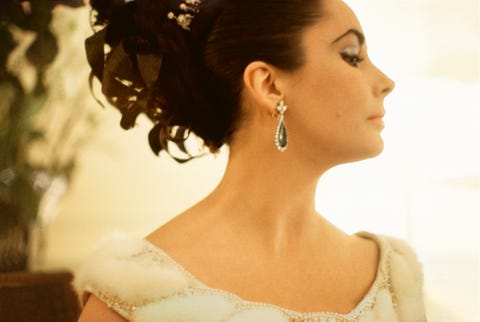 Douglas Kirkland © Douglas Kirkland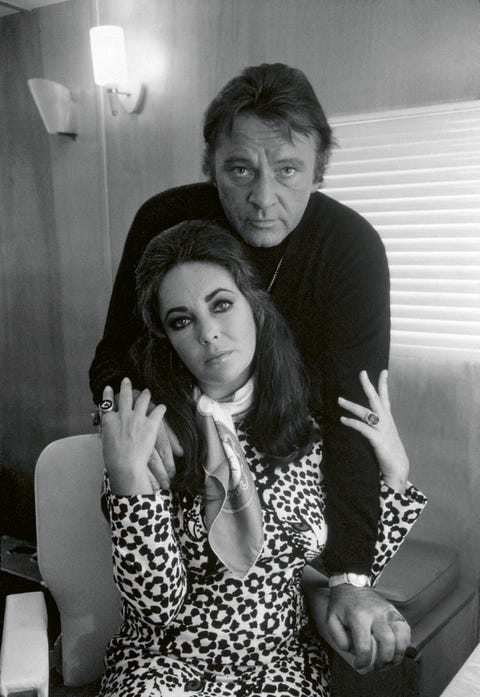 Terry O'Neill © Terry O'Neill / Iconic Images
Dressed in leopard print (courtesy of Olga di Grésy for Mirsa) for 1972's X, Y & Zee.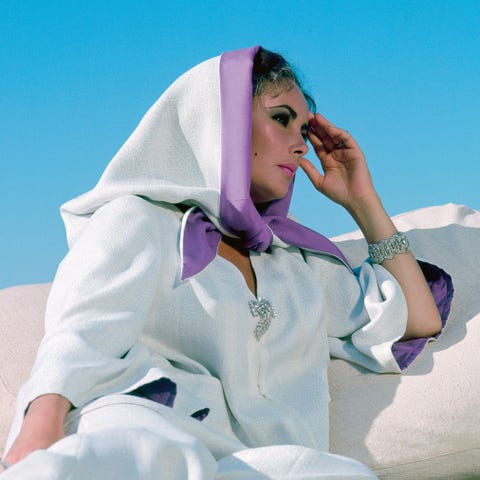 Gered Mankowitz © BOWSTIR LIMITED 2021 / Mankowitz.com
On the Boom! set in Italy.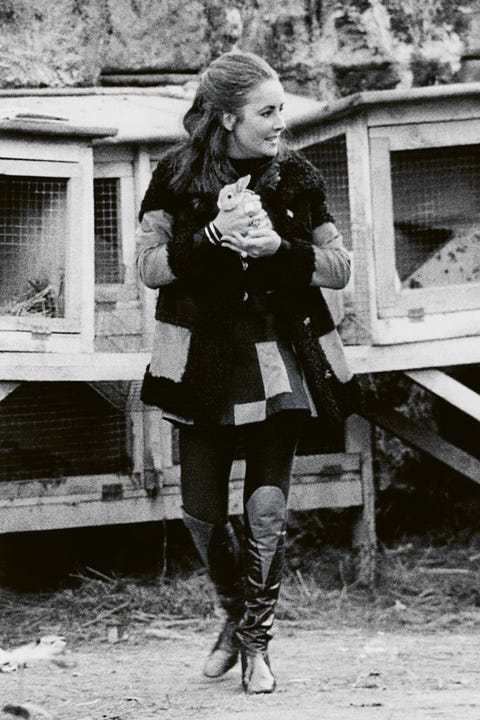 Eva Sereny © Eva Sereny / Iconic Images
Visiting former husband Burton while on set in Italy for The Assassination of Trotsky.
This content is created and maintained by a third party, and imported onto this page to help users provide their email addresses. You may be able to find more information about this and similar content at piano.io